Student Technology Assistants
Spring 2019
Weixi (Vicci)
Hello! My name is Weixi (Vicci) Zhang . I am from China. I am a Trinity graduate with degrees in Computer Science and Studio Arts. I am glad to be a part of the STA team. I will be happy to help you with any technology questions.
Ahmed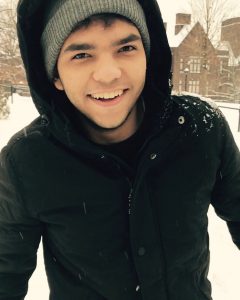 Assalamualaikum everyone! I'm Ahmed Eldmerdash from Cairo, Egypt, and currently a Sophomore here at Trinity College. Hopefully, I will be majoring in Engineering with a minor in Psychology. I love tennis and running. I am really excited to be part of the STA team, and I will gladly assist you with any technological problems you may encounter. Please feel free to stop by our desk.
Fabiana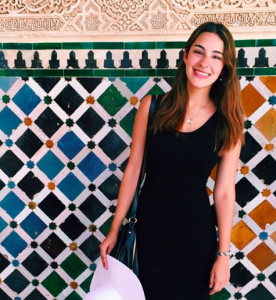 Hi! I'm Fabiana Guajardo from Monterrey, Mexico and a junior at Trinity! I'm planning to major in Engineering and minor in Philosophy. Please come by whenever you encounter any technological problem or if you need assistance! Happy to help.
Iryna

Hi everyone! My name is Iryna Onyshko and I am from Kyiv, Ukraine. I am a part of class of 2022. I am planning on majoring in Economics and Computer Science. Feel free to stop by our desk if you need any assistance!
Anoushka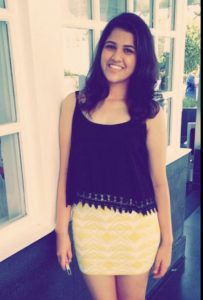 HEY EVERYONE! My name is Anoushka Sood and I'm a Sophomore from Bangalore, India. I plan to major in Economics and Mathematics. I also have a background in Theatre Arts. I'm extremely excited about my job as an STA so feel free to come down to the office with any questions or doubts you may have. I will assist you the best I can!
Travis
Hi! I'm Travis Gubernick, from Brooklyn, New York. Class of 2019, I'm a film studies major and possibly a minor in creative writing. If you ever need help with anything related to technology, feel free to swing by! And if you need help with cameras, audio, video editing, Windows 7, 8, 8.1 or 10, or Android, then PELASE swing by! Will be more than happy to help ya out.
Julian
Hi. My name is Julian Chun. I am from Missouri. Class of 2019. I am hoping to major in Studio Arts, so that one day I can teach it here at Trinity. If you have any tech issues please come by the STA office for assistance.
Mandi
Hi, my name is Mandisa Harewood but you can call me Mandi. I'm from Trinidad and Tobago (that's in the Caribbean). I'm an undeclared Sophomore but I plan on double majoring in Theatre and Dance and Music.
Ike

Hey everyone! My name is Ike Njoroge and I'm from Kenya (though I live in Eswatini in Southern Africa.) I'm a freshman and plan to major in Engineering with a minor in French, but I really love Psychology and literature as well. I'm happy to help with any technology needs you may have if you make an appointment or stop by the STA desk.
Samuel
Hi, I'm Samuel Tarpley! I'm from Manhattan, New York and I'm a junior here at Trinity. I'm studying Media, Psychology, and Engineering, and I love all things related to virtual reality. I'm excited to be a part of the team, so feel free to stop by the STA desk anytime you need help!