Members of the Student Advisory Board advise Library & Information Technology Services on its initiatives, priorities, and programming. They also make recommendations to expand and improve library services for undergraduate students.
The most recent cohort of undergraduate students contributed to the board by:
Planning, promoting, and teaching virtual storytelling workshops for Day of Digital Scholarship
Evaluating the representation of BIPOC and LGBTQ authors and characters in library collections
Interviewing faculty about their textbook selections and perceptions of Open Educational Resources
Curating a virtual exhibition of student artwork for the annual Art+Feminism event
To learn more about students' experiences on the board, read some of their testimonials below.
Divina Lama: Open Educational Resources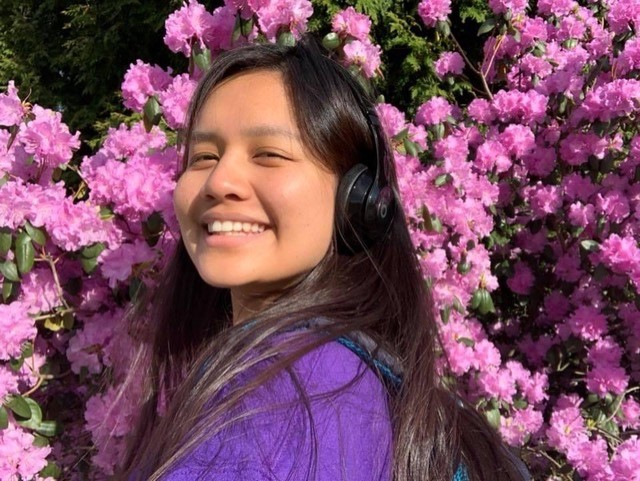 In my role as a Student Advisory Board member, I worked with Yoli and Cait on the library's OER initiative. This was an amazing opportunity to work in an environment where everyone's contributions were valued and put into action. I also loved that I was able to transition and develop some of the skills I had gained from volunteering for student run organizations in the past. A perfect commitment for any student who loves working within a committed team that encourages your professional growth!