This page lists some of the major tools we use for teaching and learning at Trinity. We also regularly add tips for using supported educational tools on our Latest News page. You can also use the site search if there is a particular tool you are looking to use.
Moodle is the course management software (LMS) used at Trinity College. Faculty use Moodle to share resources (syllabi, PDFs, media, links, and more) with students; for quizzes, discussion forums, and other assignments; and as a place to receive student assignments.
Visit the Moodle documentation site
Kaltura is a video streaming tool that allows students and faculty to create and share media content from anywhere and any device. Users can upload content in Moodle or Mediaspace. Content in Moodle is restricted to curricular use, while the Mediaspace portal permits sharing content outside of Trinity. Both environments share the same tools and access to the "My Media" personal library.
Zoom is a video conferencing tool with a local, desktop client, a web client, and a mobile app. When providing synchronous online instruction, Zoom could help you facilitate small-group discussions, hold regularly scheduled office hours, meet with a student to provide extra help, or conduct oral examinations.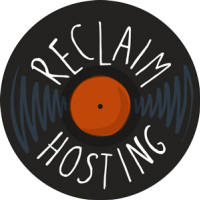 Domain of One's Own web hosting. Build your own website using WordPress, Drupal, or any other content management system. With Domains, you are in control of your content and digital presence. Visit domains.trincoll.edu for more information and to request your own hosting space. 
3D printers are available for use free of charge to Trinity students and faculty in room 115, across from the CET. To get started, contact the Student Technology Assistants. Email them at sta-help@trincoll.edu, call at 860-297-2589, or make an appointment online.
LinkedIn Learning (formerly Lynda.com) is a massive collection of video tutorials that allow students, faculty and staff to learn specific software (e.g. Microsoft Word, Excel and PowerPoint), programming concepts and skills (e.g. WordPress, HTML, CSS and Javascript) and design principles (like typography, color theory and typography).
SensusAccess is a tool that converts documents into a range of alternative formats including digital Braille, MP3, DAISY and e-books. It can also be used to convert otherwise inaccessible documents such as image-only PDF files or scanned images into more accessible formats.