3D Printing and Design Competition Spring 2019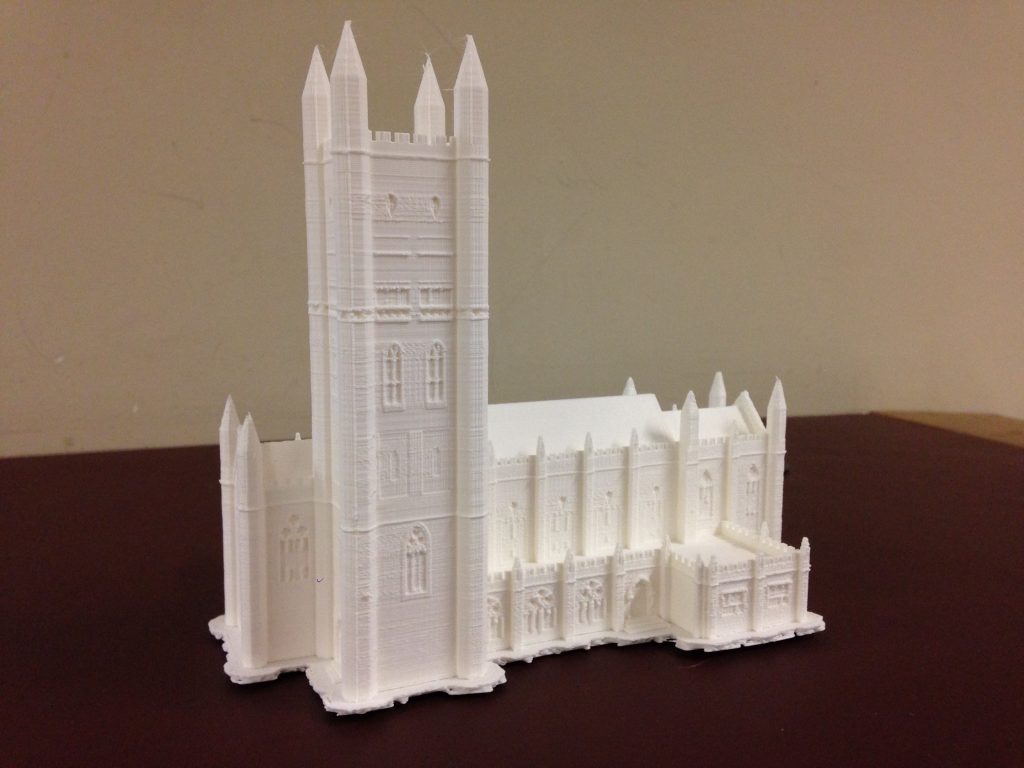 Information Services is excited to announce a 3D printing and design competition. We encourage students from all backgrounds and skill levels to consider participating. Even if you are not familiar with 3D printing and design software, you should still consider throwing your hat into the ring! We will offer a number of workshops on SketchUp and other tools to help get you started. Submissions must be received by April 24th and Prizes will be announced on or about May 3rd.
Prizes:
All participants will receive $5 in Bantam bucks on your ID
Monetary prizes totaling over $500 will be awarded by a panel of judges
There will also be a people's choice award chosen by a vote of the Trinity community. We will display the finalists and open voting for at least a week.
How Can I Submit My Work?
Submit projects here
Submissions must include 3 items:
A short paragraph describing the project. Since we encourage students to push themselves to learn new skills and think about what they can do with 3D printing technology, judges will weight this section heavily. We want to know how you created your project, what inspired you, what you learned along the way, and where it might lead you. In short we want you to tell us the story behind the project and reflect on the process.
The STL or OBJ file – all submissions must be in one of these 2 formats
The physical, printed object, or a picture of the item may be acceptable if that makes more sense to due the nature of the project. If you are submitting a printed piece please drop it off at the STA desk in the Center for Educational Technology Level 1 of the Library. (Make sure we have your name and label it properly.)
OPTIONAL – You may want to submit a picture or 2 of your submission. This is important if your submission is made up of multiple parts requiring assembly, or if your project is something that is best seen in context to understand its function etc.
3D printing resources:
For more information contact David Tatem: david.tatem@trincoll.edu